BRAINS NURSERY SCHOOLS reaches out to all those children who, due to different circumstances, cannot go to school in person.
The school is no longer a concept or physical space to be a virtual learning community, intangible but that allows to unite and connect the emotion, the empathetic gaze, the voice and gesture of the teacher with the smile and curiosity of the child, making continue to exist the magic of learning in the infantile stage.
BRAINS NURSERY SCHOOLS aims, with its online model, that parents feel supported and oriented and continue to have a reference that supports them in the day-to-day training of their children in an easy, comfortable way and following our method.
What does it consist of?
The school will ensure that all children, both internal and external to the school who are interested, receive online classes, in order to stimulate and acquire English in a consolidated and fun way, through conversation classes, artistic and sensory activities , mathematical games, stories and dramatization etc … keeping in contact with other children and with their teacher.
All little ones deserve a quality education.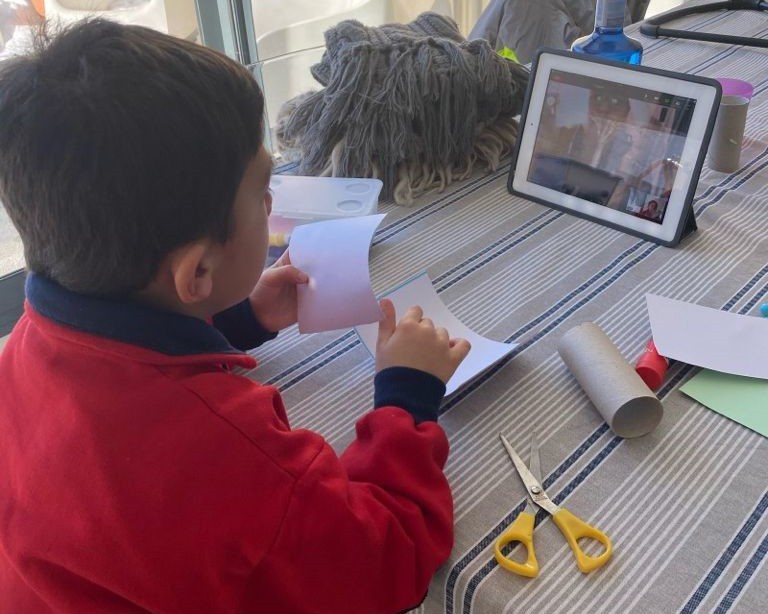 "Maribel, we wanted to thank you and congratulate you on your work, your effort and your dedication. It couldn't have been better than with two-year-olds and from home, it seemed impossible to me. Perfect contact with you and return to routines after almost three weeks "

Isabel

mother of Carmen B. 2 years
"The classes have been perfect in time, perfect in content, perfect in preparation, perfect in videos and material used for them ... if I had to rate them I would give you a 10 without a moment's hesitation. Lucy has been delighted… .. You have been an example to follow of preparation, dedication and love for your work, which in the end cannot help being noticed. Thank you so much for everything. A huge hug and in capital letters CONGRATULATIONS "

Sonia de la Fuente

mother of Lucia G. 5 years
Do you want more information about our online project?
Don't wait any longer and request information!