BRAINS NURSERY SCHOOLS
Get to know our BRAINS NURSERY SCHOOLS in Madrid
BRAINS NURSERY SCHOOLS is an educational institution different from BRAINS SCHOOLS, with its own identity and with more than 40 years of history. It was created in 1978 by BRAINS' solo founder, Manuel Sánchez Gutiérrez.
The institution comprises two private nursery schools covering the 0- to 6-year age range, with no political or religious ideology and authorised by the Community of Madrid.These schools are: the BNS La Moraleja nursery school and the BNS Madrid nursery school, in the neighbourhood of Salamanca.
We understand that specialisation is a key element for the care and proper development of children of these ages in all their learning areas, which is why we have unique facilities in the education sector, conceived and designed to specifically address children's needs.
SEE RATES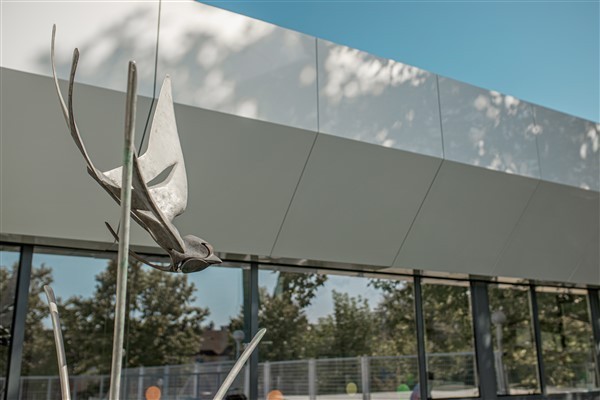 Proprietary educational project
In keeping with our motto 'We are different because every child is special', we developed a proprietary project at our private early education centres, based on the idea that each child evolves in a different way, so our first objective is to get to know each of our students perfectly, in order to adapt our project to their characteristics and circumstances.
In an environment in which emotional intelligence is key, BRAINS NURSERY SCHOOLS teaches in several languages with the aim of making the most of the great capacity for language learning that children have at this age.
GET TO KNOW OUR METHODOLOGY
Principles and values
At BRAINS NURSERY SCHOOLS we are aware of the importance of value-based education, that is why we have an exclusive emotional education and values programme through which we promote self-knowledge and self-esteem; self-control; motivation; empathy and social skills, thus forging the foundations that will enable our students to live in a globalised world that is constantly changing.
Our methodology became strong in the 2010-11 academic year, when we became pioneers in external and official results assessment in English at the early stage, thus achieving results that are unique in Europe and that endorse the success of our educational project. If you would like to learn more, take a look at our results in English.
OUR MULTILINGUAL PROJECT
The BRAINS NURSERY SCHOOLS team
What makes us a benchmark nursery school in the Community of Madrid, with a unique Early Education programme, is the fact that we have a great team of education professionals specialised in each stage. We create work dynamics that enable us to know both students' strengths and weaknesses, balancing them and thus enhancing their great abilities.
BRAINS NURSERY SCHOOL's educational commitment is to ensure our students' success at later stages in life, providing orientation to families on all aspects, including choosing a school after the most important stage in their child's development has been completed with us.
To this end, we have a link to the best educational institutions in the Community of Madrid.