BRAINS NURSERY SCHOOLS La Moraleja has a sports activity such as paddle tennis available for both parents and students.
Our paddle school has highly qualified teachers and facilities in perfect condition, including 2 indoor paddle courts, a chill out zone, and parking.
This activity can be done by children from the age of three, who will play, learn, live together, and be trained in a stage in which a sports base is essential.
In addition, the practice of a discipline such as paddle provides the youngest with many benefits.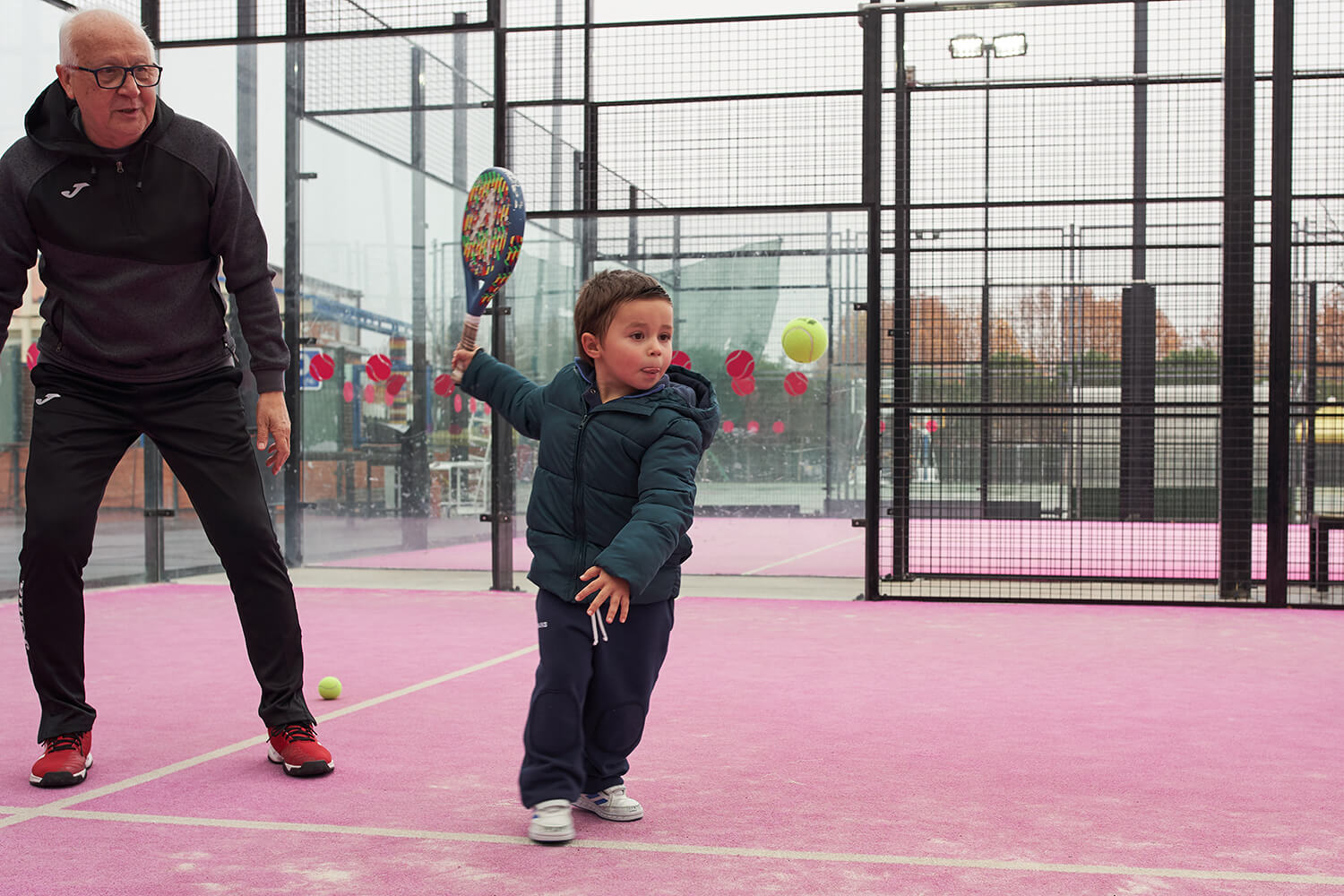 Increase in general and specific coordination.
Increase in muscle strength.
Sedentarism prevention (prevents obesity and overweight).
Energy expenditure.
Mood improvement.
Proper body development.
Improvement in general dynamic coordination.
Increase in hand-eye coordination.
Improvement in general dynamic coordination.
Psychomotor development improvement.
It improves self-control of emotions.
It improves mood and self-esteem.
It gives a sense of well-being.
It provides fun.
It develops teamwork.
It promotes values such as self-improvement, will, sacrifice, and fair play.
It prevents excessive time spent on sedentary and passive games.
Choosing paddle as an extracurricular activity is a very good option since, in addition to fun, it provides great benefits to physical and mental health.
FURTHER INFORMATION
Would you like your child to be introduced to paddle?
Do not wait any longer, request information!