Yoga, as its Indian name suggests, represents the union of body and mind. In this sense, it is a union with oneself in the first place and with everything around us in the second place.
Yoga serves as a tool to help the child relax while having fun, developing strength, coordination, flexibility, balance, but also body awareness, attention, focus and self-confidence.
There are many studies that endorse yoga for its valuable pedagogical applications, especially to improve children's attention and focus processes, which are so necessary nowadays.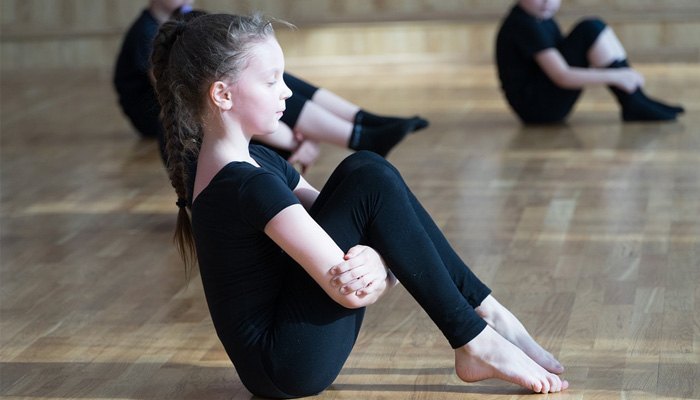 The benefits of children's yoga:
Children are more receptive, and therefore it is easier for them to connect with this practice.
It strengthens numerous body systems: skeletal, nervous, circulatory, respiratory, hormonal and muscular.
It helps to acquire proper posture habits, avoiding back health issues
It balances mood. It teaches relaxation and better stress management
It improves self-esteem
It helps to breath properly
It helps to improve sleep cycles
In addition, learning to breathe correctly brings relaxation and focus, stimulating children's creativity, and providing them with very important emotional control resources when facing any issue.
How do we get children to practice and enjoy yoga at BRAINS NURSERY SCHOOLS?
In yoga classes, getting children to stay focused and follow the instructor's directions is not always a simple task.
That is why it is essential to find the right classes were patience, motivation and fun are always present.
Knowing how to adapt classes for them and creating a good atmosphere with the rest of their classmates will make them feel comfortable and safe, while they enjoy performing different body postures since, for them, it will be just like a game.
They will learn yoga poses such as:
Tree pose: 'I sink my magnificent roots deep into the earth. I feel stable'
Mountain pose: 'I am standing and I can reach very high'
Warrior pose: 'I am strong in body, mind and heart'
Cobra pose: 'I am strong and flexible, and I am ready to move forward'
As you can see, yoga maintains a close relationship between body and mind, which in turn helps children strengthen both aspects..
At BRAINS NURSERY SCHOOLS we are fully aware that this is the philosophy on which we must base our work with children, both in the classroom and outside, during extracurricular activities.
And that is why we have qualified professionals that share these values and, of course, a deep vocation.
Would you like your child to be introduced to yoga?
Do not wait any longer, request information!